FREE for Market Brief Enterprise Members (Enter Your MB Coupon Code at Checkout). Get your promo code here.
For non-members:
Purchase one-time single webinar access here, or
Contact us to learn about enterprise membership, including shareable access across your organization to EdWeek Market Brief's entire COVID-19 webinar series + ongoing coverage and exclusive data aimed at helping ed companies understand quickly evolving district needs and actions required to navigate this evolving business landscape. Contact Us to Learn More
Already registered? Click here to access the webinar.
School districts have seen their budgets swell in recent years because of strong economic growth, robust tax revenues, and a huge amount of federal stimulus funding. But now, many K-12 systems face uncertainty because of declining student enrollments and the end of federal emergency aid. And no one seems sure where the economy is headed.
In this webinar, EdWeek Market Brief will get a national and local school district perspective on what's next for school systems, and ultimately for the school companies tasked with delivering products and services in curriculum, assessment, PD, social-emotional learning, and other areas.
Webinar attendees will gain the following:
Survey results taken from districts on how many of them are experiencing enrollment drops, and how they expect it to affect their budgets
Insights on how budgetary pressures could affect district spending, and what they are likely to cut or spare from cuts
On-the-ground perspective from district officials on how they're managing these pressures, and what they will prioritize in future spending.
Image Credit: Getty
Speakers:
Robert Lowry
Deputy Director, New York State Council of School Superintendents
Brent Ringo
Chief Financial Officer, Garland (Texas) Independent School District
Marguerite Roza
Director of the Edunomics Lab and Research Professor, Georgetown University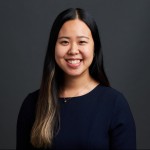 Alexandria Ng
Staff Writer, EdWeek Market Brief
Sean Cavanagh
Managing Editor, EdWeek Market Brief