Image Credit: vladwel/iStock/Getty
FREE for Market Brief

Enterprise Members

(Enter Your MB Coupon Code at Checkout).
Get your promo code here.
For non-members:
Purchase one-time single webinar access here, or
Contact us to learn about enterprise membership, including shareable access across your organization to EdWeek Market Brief's entire COVID-19 webinar series + ongoing coverage and exclusive data aimed at helping ed companies understand quickly evolving district needs and actions required to navigate this evolving business landscape. Contact Us to Learn More
Already registered? Click here to access the webinar.
These are dynamic times for school district budgets, and for their prioritization of new areas of spending. The economy is still strong, but worries about the federal "funding cliff" persist. In this webinar, EdWeek Market Brief's editorial team will take you through the trends we're seeing districts purchasing, as judged from both our weekly reporting on the content of school district RFPs, and from data we've collected from school district officials. Attendees will come away with the following:
Analysis from EdWeek Market Brief's reporters on trends they have seen across hundreds of RFPs released by school districts over the past year, asking for products in curriculum, ed-tech platforms and devices, data management systems, and much more.
Insights from our reporting on how school districts are making decisions about future spending, as districts face a September 2024 deadline to commit stimulus funding.
A snapshot of our original survey data on which areas districts expect to spend more or less in the next year.
Speakers:
Michelle Caffrey
Staff Writer, EdWeek Market Brief
Emma Kate Fittes
Staff Writer, EdWeek Market Brief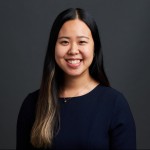 Alexandria Ng
Staff Writer, EdWeek Market Brief
Moderator:
Sean Cavanagh
Managing Editor, EdWeek Market Brief