Image Credit: Getty
FREE for Market Brief

Enterprise Members

(Enter Your MB Coupon Code at Checkout).
Get your promo code here.
For non-members:
Purchase one-time single webinar access here, or
Contact us to learn about enterprise membership, including shareable access across your organization to EdWeek Market Brief's entire COVID-19 webinar series + ongoing coverage and exclusive data aimed at helping ed companies understand quickly evolving district needs and actions required to navigate this evolving business landscape. Contact Us to Learn More
Already registered? Click here to access the webinar.
Many education companies count on classroom educators to take up their products, spread the word about those products' benefits, and become champions when vendors push for district-wide adoption. But how much freedom do teachers actually have to test out digital tools without central office approval? In this webinar, we'll take a look at survey data that speaks to teachers' roles in driving ed-tech usage in school systems, and discuss what their level of influence means for vendors trying to create products that will win over classroom educators. Attendees will come away with the following:
An analysis of EdWeek Market Brief survey data looking at what level of freedom teachers have in choosing products;
Insights on when teachers make product recommendations, who in the school district they speak to about their preferences; and
Perspective from a school district official on how their school system set policies for teachers' testing of ed tech.
Speakers:
Karl Rectanus
Senior Vice President, K-12 Strategy, Instructure
Chantell Manahan
Director of Technology, Steuben County Metropolitan School District, Indiana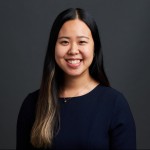 Alexandria Ng
Staff Writer, EdWeek Market Brief
Sean Cavanagh
Managing Editor, EdWeek Market Brief